PowerON featured in Reverse Logistics Magazine
November 01, 2018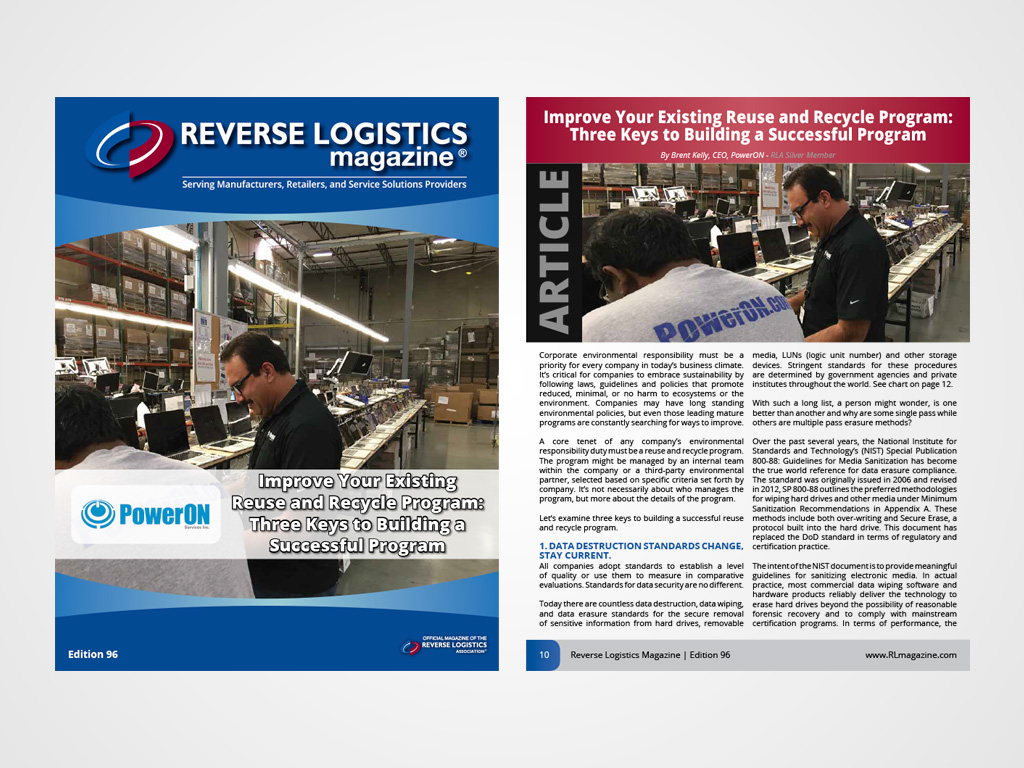 Corporate environmental responsibility must be a priority for every company in today's business climate. It's critical for companies to embrace sustainability by following laws, guidelines and policies that promote reduced, minimal, or no harm to ecosystems or the environment. Companies may have long standing environmental policies, but even those leading mature programs are constantly searching for ways to improve.
A core tenet of any company's environmental responsibility duty must be a reuse and recycle program. The program might be managed by an internal team within the company or a third-party environmental partner, selected based on specific criteria set forth by company. It's not necessarily about who manages the program, but more about the details of the program.
Let's examine three keys to building a successful reuse and recycle program.
Reverse Logistics Association (RLA) members or Reverse Logistics Magazine subscribers can read the entire here: https://www.rla.org/media/article/view?id=975